Quality,Safe ,Comfortable Dalaman Airport Fethiye Private Transfers 
Fethiye Cheap Transfers
Dalaman Airport to Fethiye Transfers
Fethiye Transfers services from Dalaman Airport can be seen according to the distance. The place you want to go varies depending on the proximity to the airport and the type of service you pay. In addition, the type of vehicle used is also effective. You can decide on the type of vehicle you want in Dalaman Airport Fethiye Private transfer services and benefit from pricing according to your destination.
Especially in the airport transfer, which is one of the most important pillars of the sector in tourism time, companies that provide airport transfer services come to the forefront so that people are not victims and can easily reach their desired location. Those who want to go to Fethiye or need a transfer service from Fethiye to another place can benefit from our company https://www.martitransfer.co.uk/ , which provides the highest quality and professional Dalaman airport Fethiye taxi transfer service. You can benefit from our most advantageous and comfortable transfer services by meeting our years of experience and knowledge.
We provide our Fethiye Private transfer services from Dalaman airport with our new model ultra vip vehicles. 
Payment in Fethiye to Dalaman Airport transfer services is important for people.
 You can make a reservation by filling out the reservation form on our website or by calling our contact number, without making any payment, especially in order to provide affordable and easy payment.
You can book 24/7 without making any prepayment for your Dalaman to Fethiye or Fethiye to Dalaman Airport private taxi transfers.
We offer completely safe, peaceful, timely and affordable transfer quality with our Dalaman to Fethiye transfer services. On your flight day, you will find luxury and comfort together with the chauffeured vehicles we have allocated exclusively for you.In this way, you can reach your hotel in the most comfortable way in the shortest time.
Our Fethiye Taxi transfer fees vary according to the vehicle capacity and vehicle type you prefer. You can make a book by getting price information according to the vehicle capacity and type you prefer for your Fethiye to Dalaman Airport private transfers.
Thanks to our large fleet of vehicles, we ensure that all our citizens benefit from the comfort of Fethiye transfer from Dalaman airport. Within the services we offer, we offer options suitable for every budget. Our large vehicle fleet includes many options from standard passenger cars to luxury minivan models. We also offer transfer service by minibus type vehicles for crowded groups
We ensure that you get quality at affordable prices with our personalized services.With our early booking campaigns, you can benefit from our professional dalaman airport Fethiye cheap transfer services at affordable prices.
We ensure that you experience quality and comfort together in our transfer from dalaman airport to Fethiye  luxury vip transfer services that we provide with our ultra-luxury VIP
Fethiye Private Transfers
Professional Fethiye vip transfer at affordable prices
Fethiye Transfers
Fethiye Cheap Transfers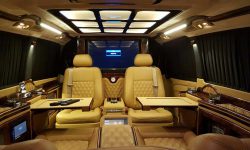 Fethiye Private Transfers
Fethiye Cheap Transfers
With our Dalaman Airport Fethiye Transfer services, you can make reservations 24/7 by reviewing our transfer fees on our website.
Fethiye Transfers
Dalaman Airport to Fethiye Taxi Transfers
Fethiye Transfers
Cheap ,VIP,Fethiye Private Transfers
Dalaman Airport to Fethiye  Transfer systems use a large fleet of vehicles. Our company fulfills the request of passenger or VIP vehicles and performs excellent service with airport transfers. Our VIP vehicles are the latest system and are always ready to carry passengers with their cleaning and technical maintenance. Passengers have the chance to easily find a VIP airport transfer vehicle, even during the busiest periods of the year. Dalaman to Fethiye Vip transfers network, never experienced vehicle shortage, our passengers do not encounter rejection response. No matter what time of day, Dalaman airport to the center of the car can be found. Our passengers who experience a quiet, calm, safe, comfortable and pleasant transportation experience with VIP vehicles, choose our company every time and show our quality.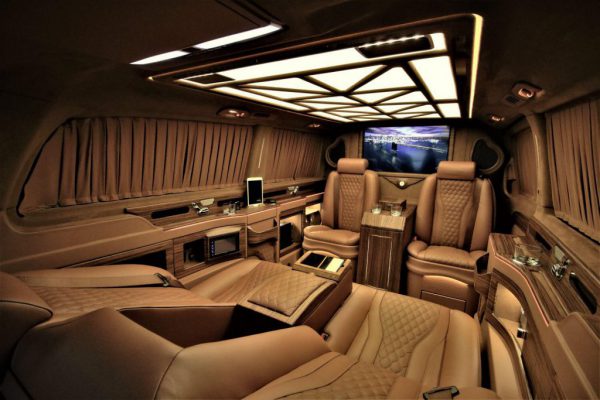 Fethiye Private Transfers
Dalaman Airport Fethiye Private Transfer activities until today, the most important advantage of our company that provides high-quality service is sensitivity to prices. Our company, which is based on a certain price standard for everyone to benefit from comfortable transportation, manages to adapt to every budget with Fethiye Private Transfers prices. You can make a pleasant journey without any waste of time with small budgets. When you come to Dalaman, you can call our company to take advantage of the transfer services. If you want to make a reservation in advance or contact us from the airport, you can get our information from our contact page.
You can have quality and comfortable transportation with our 24/7 Dalaman Airport Fethiye private vip transfer services.
Fethiye Taxi Transfers
Comfortable Transfer from dalaman Airport to Fethiye